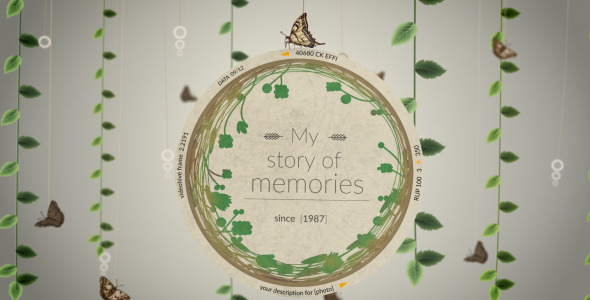 Story of Memories – Proyecto para After Effects (Videohive)
After Effects versión CS5 – CC 2014 | 1920×1080 | 21 de abril 15 | Sin complementos | 286mb
Este es mi nuevo archivo de proyecto «Story of Memories». Esta plantilla es ideal para fotos familiares, presentaciones de diapositivas, bodas, aniversarios, días festivos, cumpleaños y otros eventos. La música creada por el talentoso compositor pinkzebra le da al proyecto una atmósfera de nostalgia.
Características del proyecto:
Estructura modular
80 marcadores de posición de medios
84 marcadores de posición de texto
Diseño de resorte
No se requieren complementos
Control de color del texto
Fácil personalización
Instrucción en PDF útil
Resolución Full HD (1080p)
Duración: 2 min 50 seg
Compatibilidad con CS5, CS5.5, CS6, CC, CC 2014 La
música no está incluida